Our i30 Estate
Previous Image | Next Image
Description: We acquired her in February 2012. She's one owner and was first registered at the end of August, 2010. The previous owner had done only 4,500 miles in her. I took these piccies of her parked at our home so as to show a friend of ours how well the estate looks with the fitted Hyundai window blinds. Yeah. Right. Total failure: the sunlight was so bright, it's impossible to see the darn things. Anyway. Here are the piccies of this, the UK version of the Hyundai i30 / Elantra (?) estate / CW / wotever. We like her. A lot.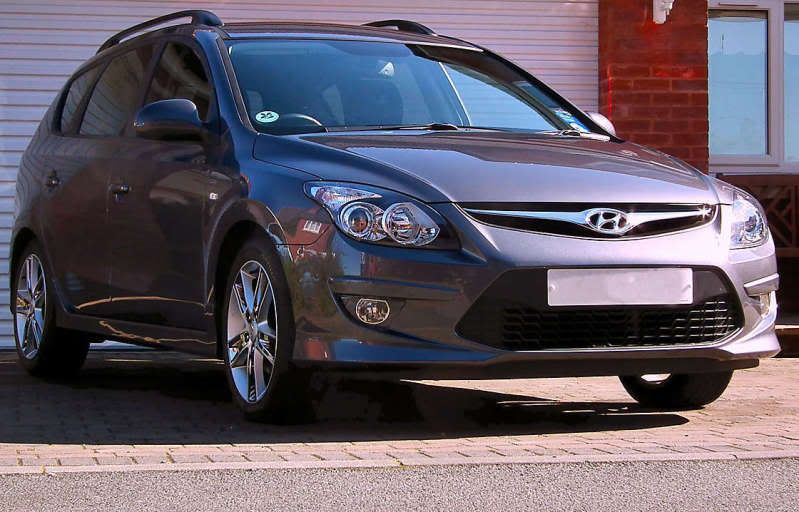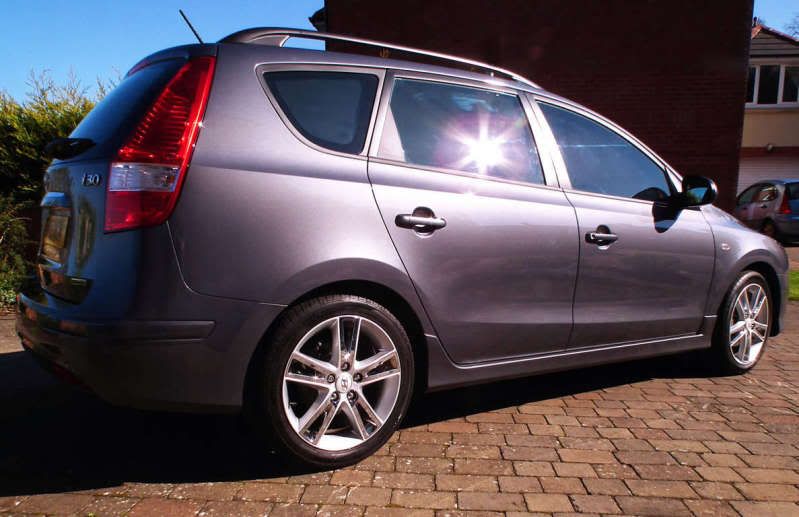 ---
Picture Stats:
Views: 4272
Filesize: 136.4kB
Height: 768 Width: 1147
Keywords: Hyundai i30 Estate Premium UK model 2010.
Posted by: Flyyte at May 04, 2012, 14:41:16


0 Members and 1 Guest are viewing this picture.
Comments (2)
Flyyte


Posts:64




May 06, 2012, 12:54:05

---

OK, Dazzler: I'll swap you my wheels for your palm trees. And everything else you have there. I'm still drooling with envy at your CW pix. (It now seems to be the case that the piccies I took of our Estate happened to coincide with the whole of the English summer, 2012. I.e., one day.)
Dazzler


Posts:66535




May 06, 2012, 07:37:49

---

I like your CW almost as much as I like your sense of humour

Shame we didn't get that updated front in OZ and those wheels only come on the top of the range SR hatch and CW Sportswagon over here (too dear for a 2nd car) (they cost about A$2000+ as an accessory)